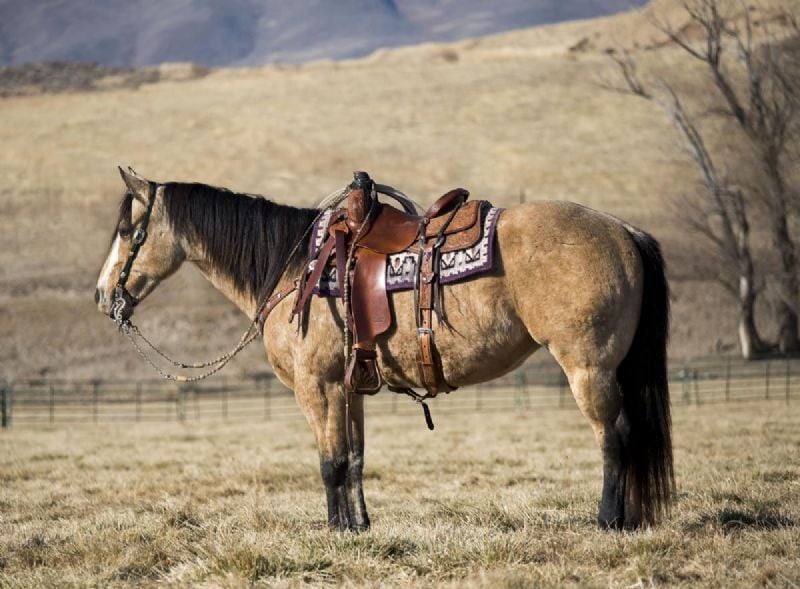 SOLD!
Sells at SMB Horse Sale February in Salina Utah
15'1 Hand 2007 AQHA Gelding: Here's one exceptional gelding! Casey is absolutely beautiful to look at, trained the very best, and double gentle for anyone! Been used on ranches from Florida to Idaho. He was reigning trained, knows all maneuvers, and is EASY to ride and go show if you want. You can rope on him inside or out of the arena, will run to cattle good, and has lots of rate. Has been shot off of as well. Aren't many like him around let alone for sale. Stands 15'1 weighs 1250 lbs and wears a size one shoe. A very people friendly horse that is eager to please. Please call for more info 541 263 1479
Request Information!
Teninos Baron

---

Jae Bar Dutch

---

Tenino Tuffy

---

Jae Bar Taffy

---

Barons Cream Pie

---

Mr Baron Red

---

Watch Joes Song

---

Pattis Cool Star

---

Buddys Black Diamond

---

Heza Buddy

---

Bubblin Bay Lady

---

Skips Cool Patti

---

Ima Cool Skip

---

Fat Baby Pat

---