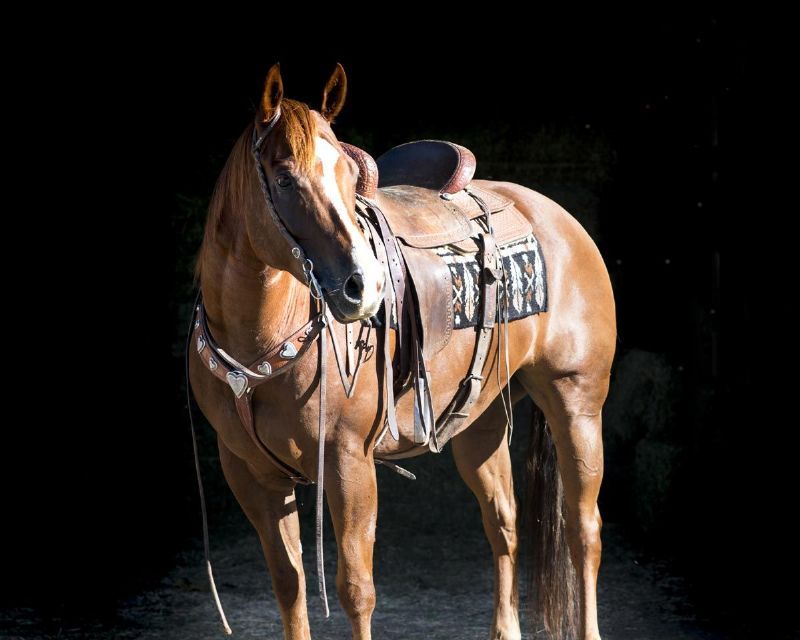 SOLD!
Consigned to the Cowgirl Cadillacs Horse Sale in Wickenburg.
Little Man is an amazingly beautiful, heart melting gelding.
A finished reiner, he has been shown lightly by youth and amateur and he is very easy to ride. A very gentle horse that is as sweet as he is well trained. Little Man loves attention and people.
I have ridden this horse on the ranch doctoring and sorting yearlings, and he is fun. He will watch a cow. You could haul him to town to rope either end on tomorrow as well.
Little Man is one of the best minded horses I have ever rode, along with being super talented. But most importantly he is safe! You can take Little Man out alone for a trail ride or with your friends; he is a quiet, enjoyable ride no matter what!
Our son Coyle (6) rides him regularly; he will take care of you, but will step up his tempo for a more advanced rider. There are no surprises here. This is a true one of a kind gelding you will love for a long time. 15.1 hh
Request Information!
---
Cool Wimp

---

Wimpys Little Step

---

Nu Chex To Cash

---

Leolita Step

---

Memories In Progress

---

Hollywood Dun It

---

Docs Miss Ace

---

SWR Sun Olenas Sugar

---

Mr Sun O Lena

---

Doc O'Lena

---

Sunflower Sana

---

Colonels Sugarfoot

---

Cuttin Colonel

---

Doc O Shay Dixie

---